Sharing about National Boards
As a renewal candidate, you are welcome and encouraged to present the National Board Certification Process to your school or district. Presenting falls in the category of leadership activities, which aligns with a professional growth area.
To make this easier for you, please, use the Powerpoint presentation below. You can download it to your laptop or simply open it and present it. Additionally, there are some handouts available. Feel free to use any of the resources that will help you with your presentation.
2023 UM NB Online Interest Meeting (Powerpoint)
Handouts
What is the National Board Certification Process
Information about the four different components, financial costs, and financial incentives
1 + 1 = 4 (1 year + 1 year = the completion of all 4 components)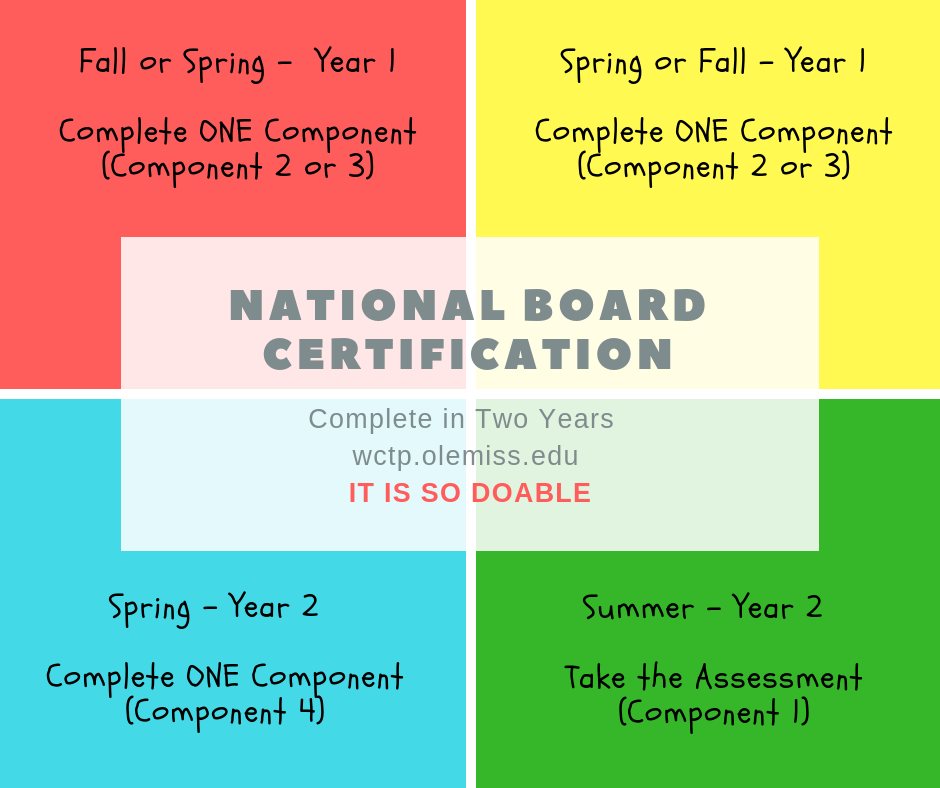 Candidate Support
A detailed description of the types of support the WCTP provides including descriptions about mentoring and our WCTP 601, online candidate support course
Additional Information
Provides a link to information about the process, National Board registration, and WCTP registration
Candidate's ToolBox
(Includes links to all National Board resources such as Standards, Components, Guide to National Board Certification, Scoring Guide, Timelines…etc.)