Blackboard WCTP 601/602 Login Help
Our login has changed! You will use the same username and password for the entire year! Make sure you print out the email you received and copy & paste your information when you go to login. We suggest, you create a Word document and copy and paste your Username and Password into the document and save the document to your desktop for quick access.
If you experience any issues, it will be because you have entered the username and/or password incorrectly OR you have not logged in at the correct place. The information below will help you.
Use this link to login
Blackboard at Ole Miss
 Login using a local Blackboard account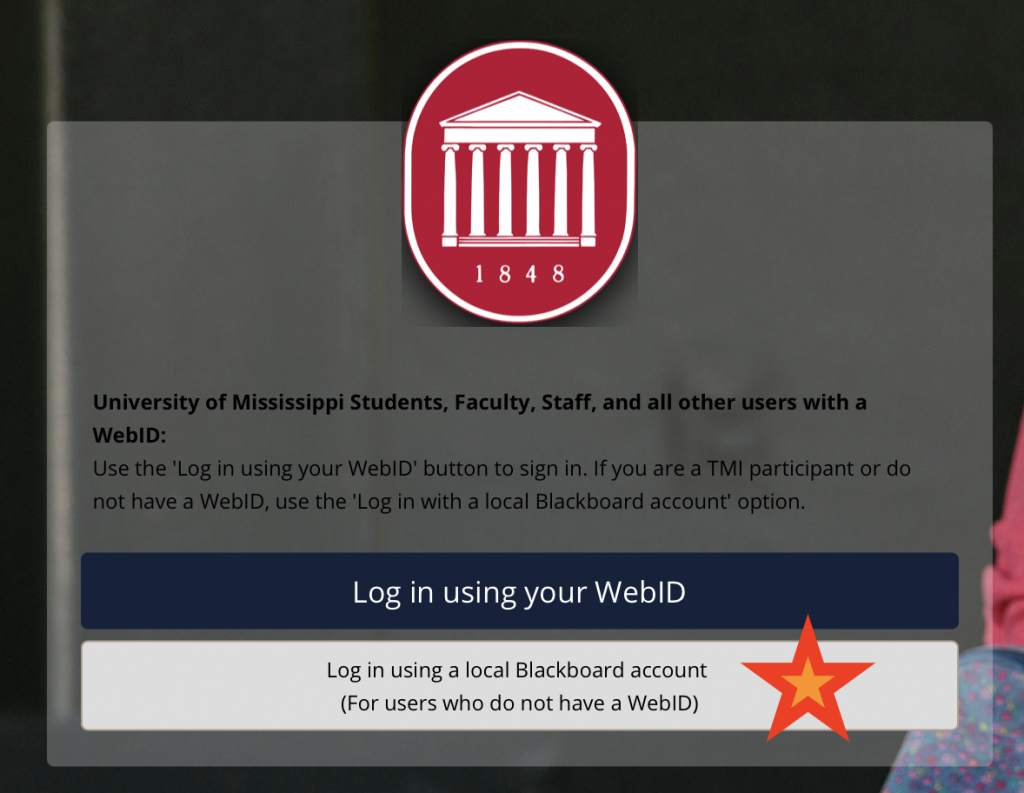 Then enter (copy & paste) your username and password.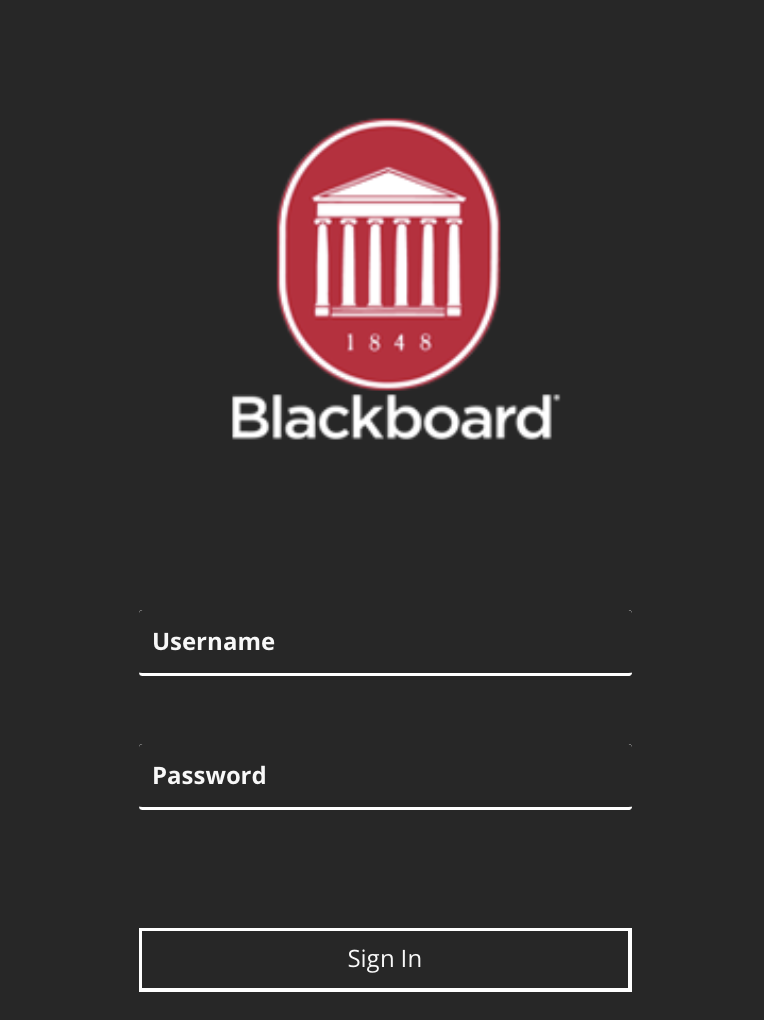 *** If you see this image, you logged in at the WRONG place. Please, go back to the provided Blackboard login link, and "Login using local Blackboard Account". The one with the orange star by it.