How to Update Your National Board Profile to Release to 3rd Parties
As stated in our WCTP application, the state of Mississippi requires candidates to release to 3rd party in order to receive candidate support.
Here's how you can update your profile if you deselected the default option when you registered.
Login to your National Board account
In your dashboard, look in the top left corner for My Profile. Click it.
Then click Update My Profile
Then scroll down to the page until you see Step 4.
In the Agreement Section, under Special Considerations, you see the following screen. To update your profile, just click Yes.
Don't forget to SAVE.
By allowing your name to be released to Third Party, your name populates the National Board database. The Mississippi Department of Education uses this data base as the 'Official" candidate list in Mississippi. This is a candidate tracking service that is ONLY used by the National Board. No one can see your scores.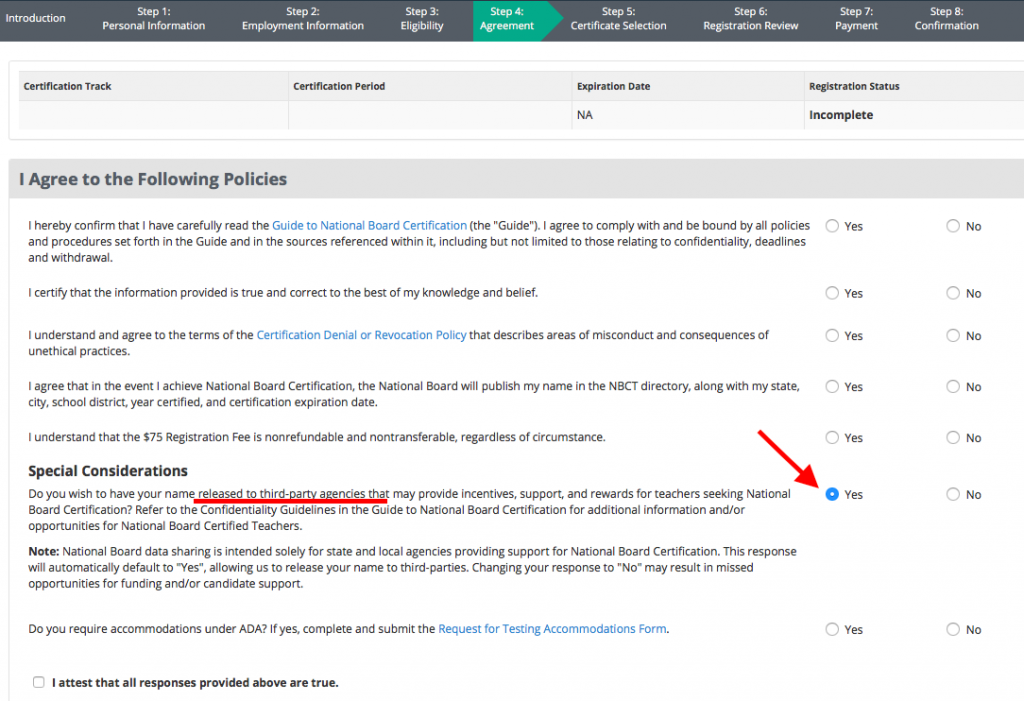 This is the document that Mississippi Department of Education uses in order to validate Mississippi candidates; therefore, it is required by the WCTP in order to provide candidate support. This must be completed prior to being assigned a mentor or placed in WCTP 601. 
This must be done every year that you choose to participate with the World Class Teaching Program. Thank you!!!