The Madison County School District and School Board has committed to providing an additional $2000 to their National Board Certified Teachers! 

Currently, for 2023 the stipend for an NBCT in Madison County is $8000.
*A Mississippi teacher's retirement is based on the average of your four highest-paid years. National Board Certification increases your retirement!
Thank you, Madison County, for your commitment to your teachers, your students, and your community! 
The World Class Teaching Program has over a twenty-year partnership with Madison County and is committed to making the National Board Certification process all it can be for Madison County Teachers. What does this mean? It means that we train Madison NBCTs to mentor, and they mentor on-site in their schools. Madison County teachers do not have to travel for mentoring!
How does it work? In order for a Madison County teacher to participate, you just need to do two things.
Register for National Boards. Select your certificate area and pay your $75 annual registration fee. You can pay overtime for your components.

Register for National Boards

You will need to choose a certificate area prior to registering with the National Board. Your certificate area is based on what you teach and your students' age, not your licensed certification area. More Information about Certificate Areas.

Register with the Ole Miss World Class Teaching Program, WCTP, after you have registered with National Boards. Our annual enrollment fee is only $50. You will need a candidate ID number to complete our registration.

Ole Miss WCTP
Additional Information
Mentoring begins the second week of September, but candidates will join us all year until the deadline of February 29 (Leap Year!).
Once we receive your application, you will be placed with an NBCT mentor at your school. Mentoring will take place after school. Your mentor will make contact with you and provide a schedule. (If this does not work for you, do not worry because we also have online mentors!!!)
In addition to receiving an NBCT mentor, you will be placed in our one-of-a-kind, step-by-step, National Board Candidate Support Course, WCTP 601! We'll email you a login and password.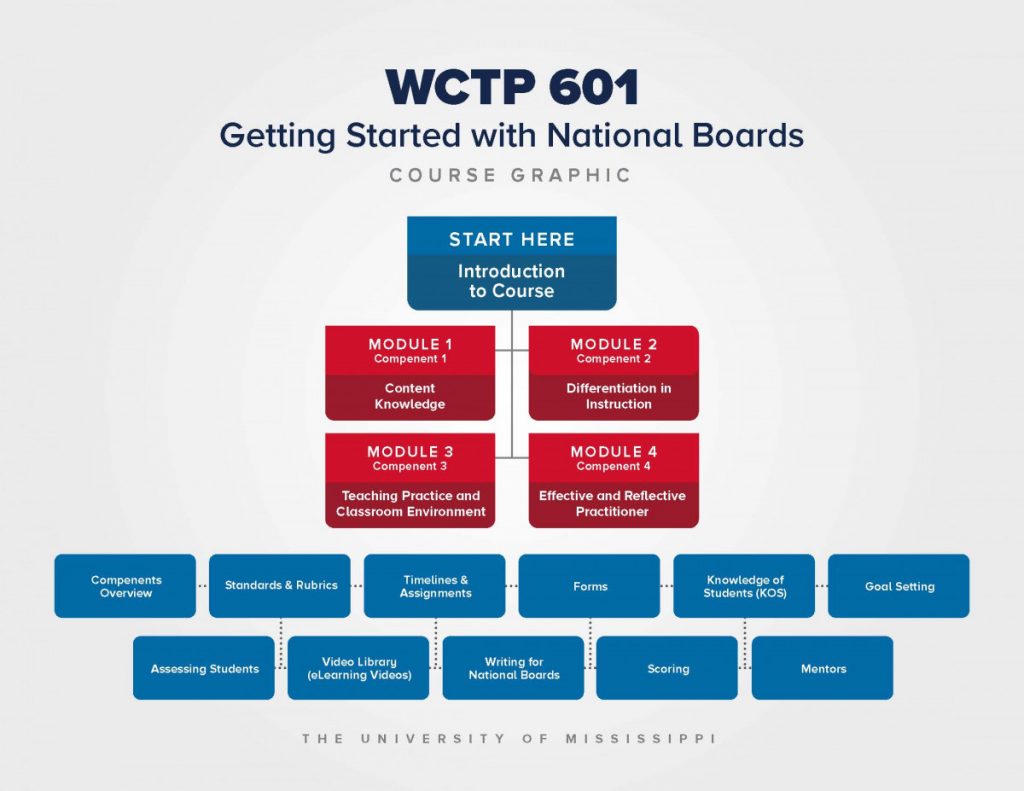 Questions?
Please, email Tammy Kirkland at kirkland@olemiss.edu or Princess Thompson (Madison County National Board Coordinator and WCTP Liason at Madison County, pthompson@madison-schools.com