Maintenance of Certificate (MOC)
ALL NBCTs are now doing MOC. Renewal has been completely replaced.
The National Board for Professional Teaching Standards' MOC is a process that will allow a National Board Certified Teacher (NBCT) to extend her/his certificate for five years. The process is designed to recognize that a Board-certified teacher is growing professionally and maintaining a positive impact on student learning. MOC is consistent with our goal to make the Board certification process more affordable,  flexible, and more accessible to teachers. MOC will become a Board-certified teacher's pathway for keeping their certification active, replacing the Renewal process in the 2020-21 cycle.
For initial certification, an NBCT demonstrated multiple performance-based teaching practices which met the National Board Standards of accomplished teaching and Five Core Propositions. Maintaining certification is not the same as re-certification or going through the certification process again. The MOC process will focus on how you, as an NBCT, have continued to grow in your professional practice and positively impacted student growth. While the evaluation of your MOC evidence will be based on the Standards and Five Core Propositions as with certification, MOC has fewer parts and will take less preparation time than initial certification.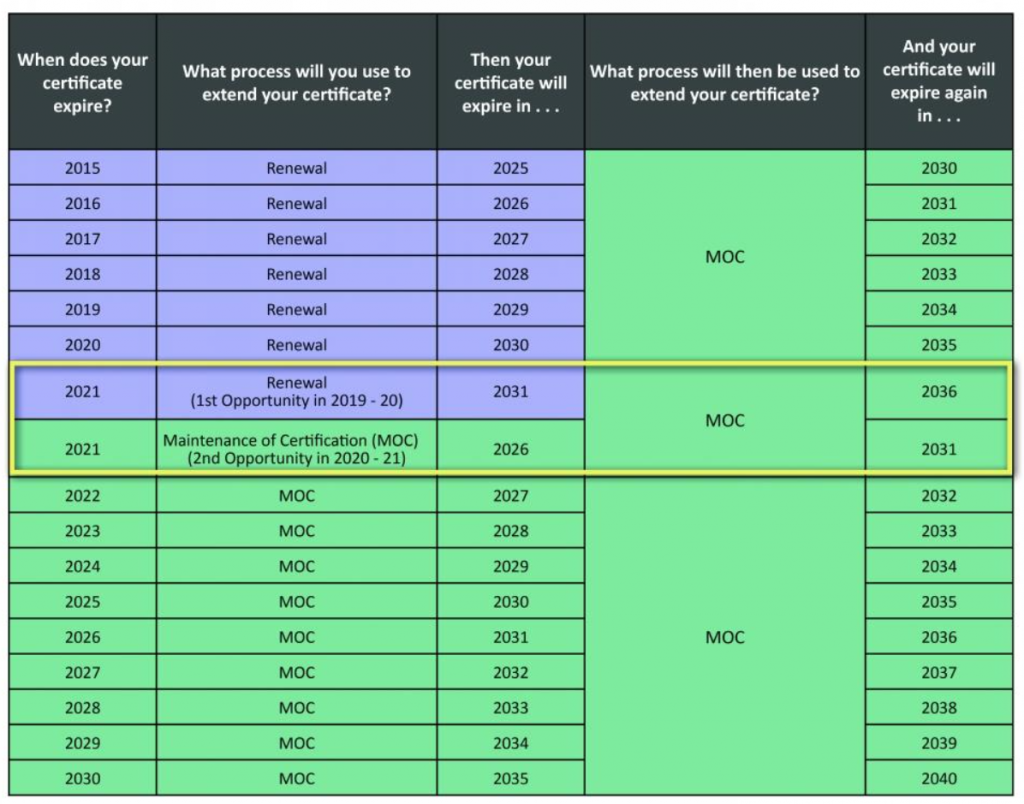 Find the row with the year your National Board Certificate expires; that row contains dates that apply to your Maintenance of Certification (MOC). Dates are subject to change. For more information, see MOC Questions & Answers.