Virtual National Board Interest Meeting

Due to the number of requests the WCTP receives to host interest meetings, a Powerpoint presentation (available in a Powerpoint you can download or as a movie) is available for all teachers that are interested in learning more about the National Board process but was unable to attend a meeting.
Interest Welcome Video (Watch First)
NB-Online-Interest-Meeting-19 (Click for Powerpoint. No sound.)
NB-Online-Interest-Meeting Mov (Youtube Video of the Powerpoint. Slides transition after 10 seconds. No sound.)
Interest Closing Video (Watch after you have viewed the PPT or the PPT movie)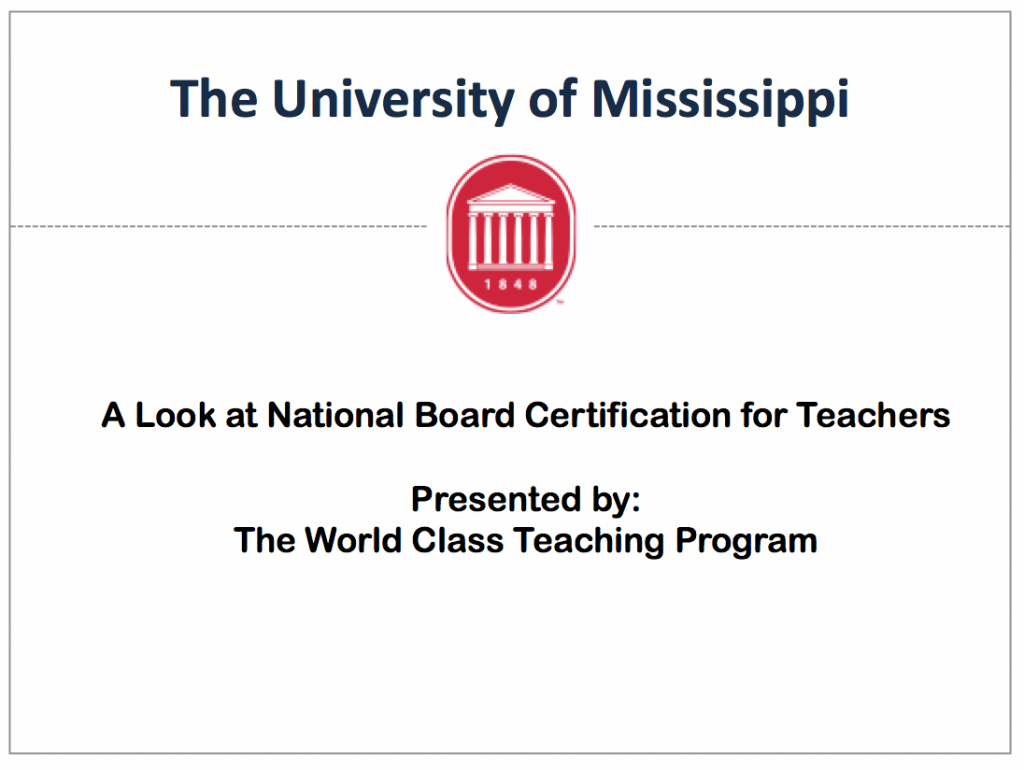 Candidate support at the University of Mississippi: $100 nonrefundable, annual enrollment fee, Face-to-Face mentors are available in Southaven, Oxford, Tupelo, and Grenada (a select number of certificates are online only). Online candidate support is available anywhere in Mississippi. ALL of our candidates are placed in our new, online self-paced, step-by-step Blackboard course, WCTP 601! New* Spring 2019* webinars!
To learn more visit Face-to-Face Candidates or Online Candidates
Newest & Most Successful Trend – Complete the process in 2 years!
(…but you can also complete the process in 1 or 3 years)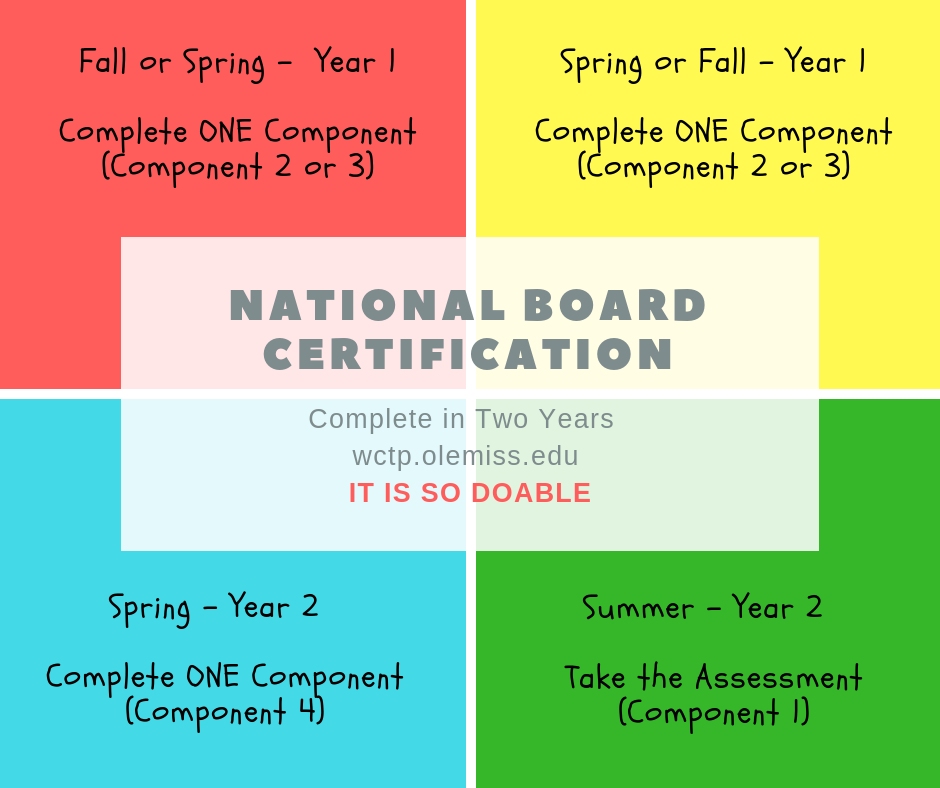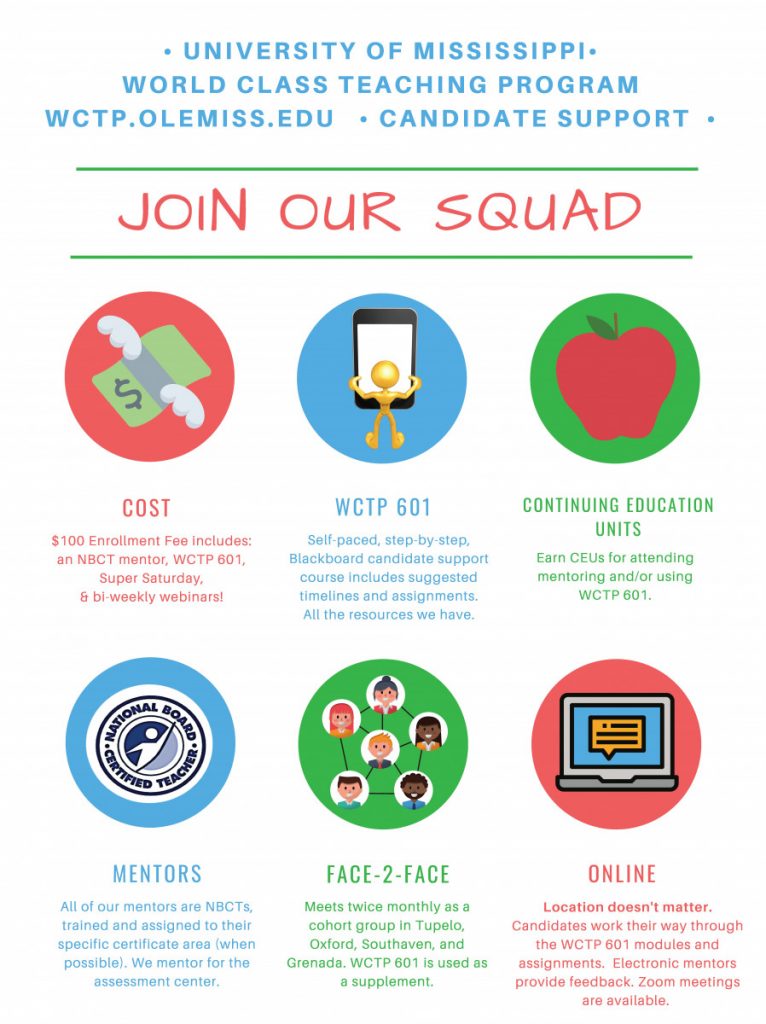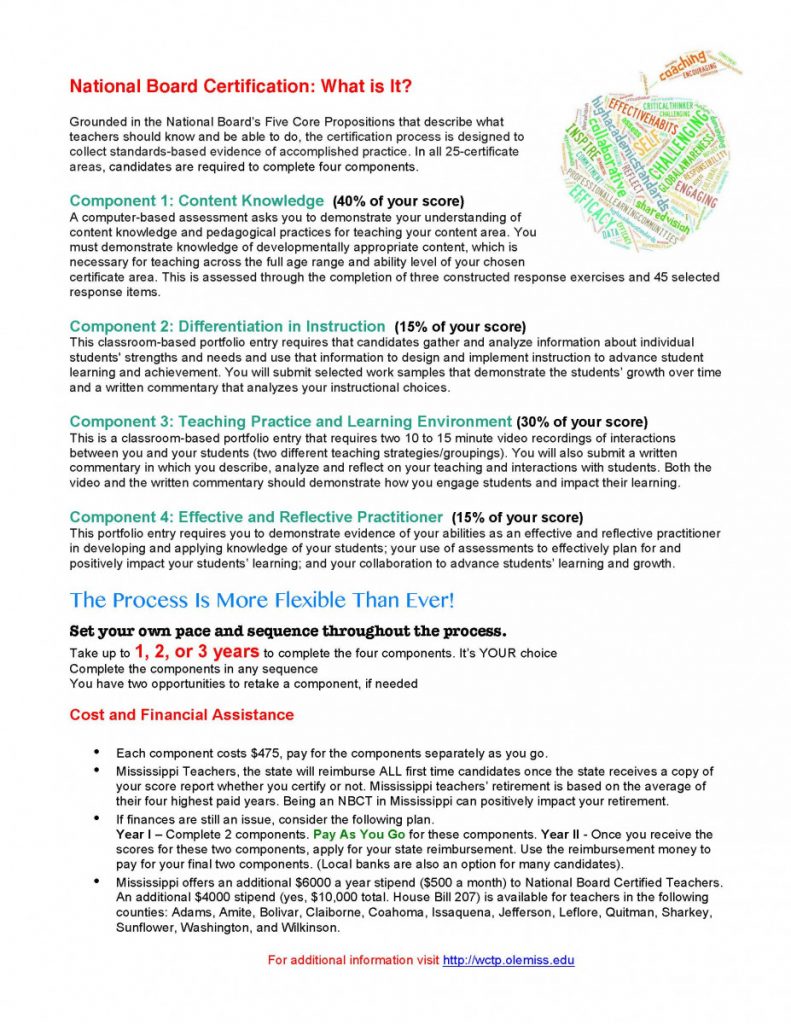 UM-WCTP-Process.pdf (Download yours here)