Choosing the Right Certificate Area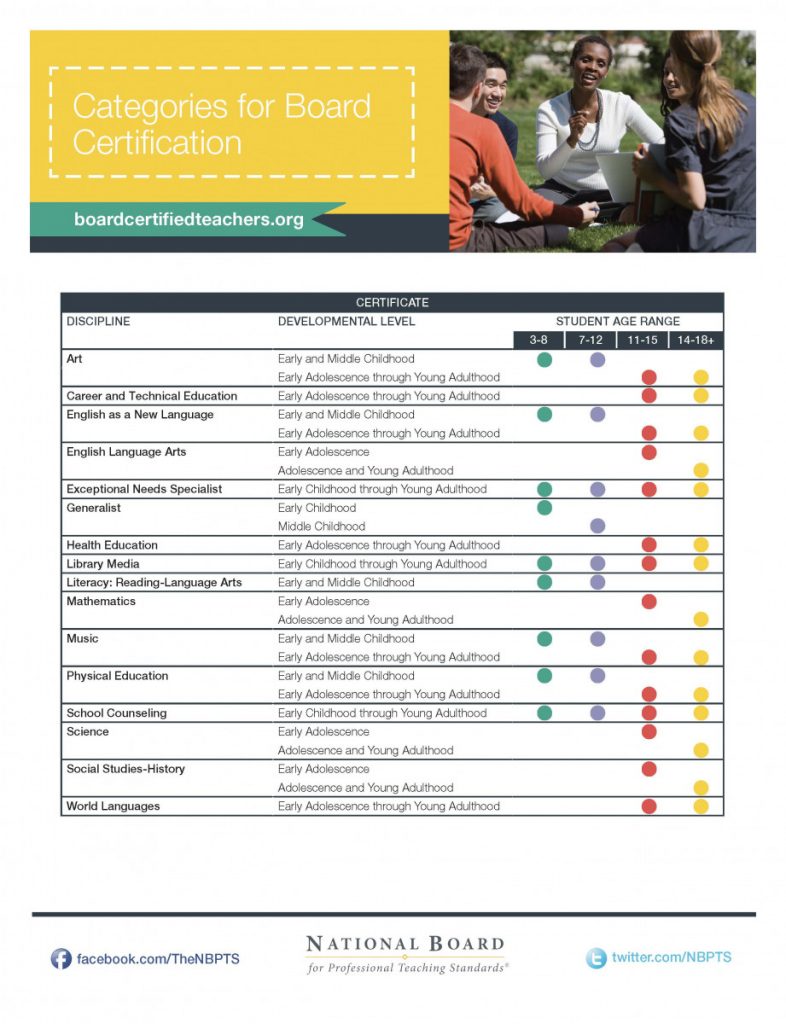 This document is a reference guide for candidates seeking National Board Certification to use when deciding which of the 25 certificate areas to purse.
Keep in mind, Component 1, the assessment is 40% of your over all score. For this reason, you want to make sure you are in the correct certificate area.
Things to Remember
The certificate you choose HAS to match the students and content that you currently teach. For example, if you teach 2nd grade because of your students' age, you could not pursue Middle Childhood Generalist. Likewise, if you teach 4th grade Language Arts, you could not pursue English Language Arts because your students would be too young.
Again, it's not the degrees that you hold, but the content and age of the students that you currently teach.
In the state of Mississippi, as long as you spend the majority of the day working directly with students, you can change subject areas and still receive your National Board pay. For example: You could switch from 2nd grade to middle school science and still receive your pay, BUT when you go to renew, you MUST renew in your certified certificate area. This is accomplished by "borrowing" a class. However, if you leave the classroom and go to a position such as a data coach or administration, you will not continue to receive your National Board pay.
Some grades have more choose than others. For example, Literacy is offered pre-K – age 12.
When in doubt, make your choice on the Component 1 assessment. See the following documents to Compare Certificate Areas: Component 1 at a Glance and Choosing the Right Certificate.