Mississippi World Class Teaching Program Application
Our application is now open for the 2023-2024 cycle! 
This program is ONLY for candidates pursuing certification not Maintenance of Certificate. Please, visit our MOC tab to connect with a MOC mentor.

This application is also ONLY for Mississippi candidates. If you are from another state, please visit our WCTP 602 application. 
Why join us? What can we offer you?
An NBCT mentor, access to our online, step-by-step candidate support course WCTP 601, which includes suggested timelines and assignments, face-to-face or online mentoring, which includes face-to-face Zoom meetings, earn CEUs, a closed Facebook group, communication through Remind, and participation in our Fall/Spring Super Saturday mini-conference.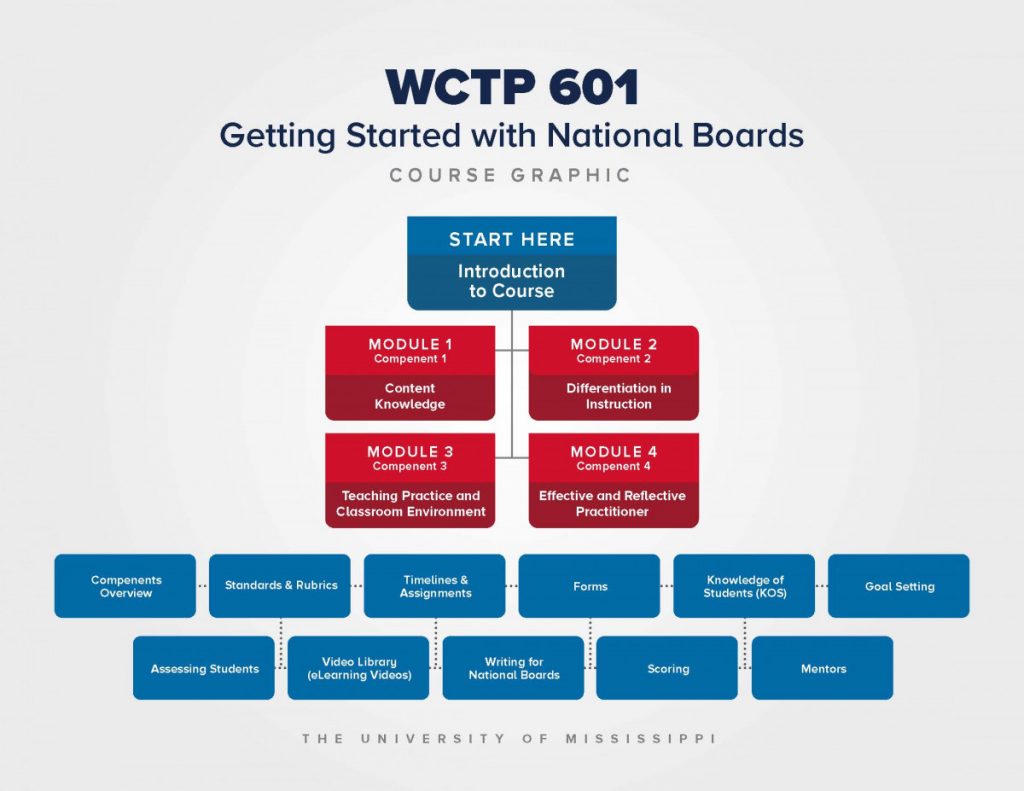 Before registering with the WCTP, you must first register with the National Board. 

If you haven't registered with the National Board, you can register

HERE.
Every year that you participate in the National Board process, you must re-register with the National Board (and the WCTP) and pay the annual $75 National Board registration fee. (The Guide to National Board Certification, p.5)
Due to funding changes at the state level, the World Class Teaching Program has been prompted to add WCTP Participation Terms. Please, read through the following information that is provided to help you successfully navigate your registration.
---
Steps 1, 2, and 3 must be completed during your National Board registration. If you have already completed your registration, don't worry, you can log back into your National Board account and update your registration. 
Step 1. Third-Party Release
In the National Board registration process, step 4, you will see this screen. Notice Third Party is already marked as the default.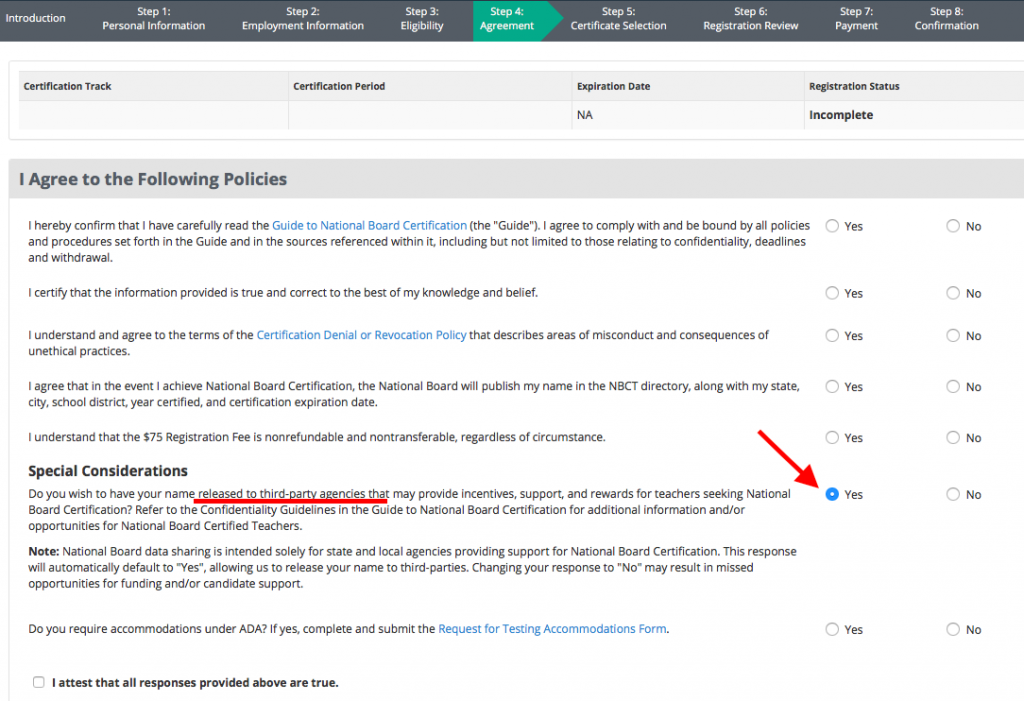 If you unmarked the default, did not release to Third Party, and need to update your account, you may find the instructions on how to do so here: (Click) Update Account to Release to Third Party
Step 2. Pay your $75 National Board annual registration fee (step 7 of the above registration process.)
---
Steps 3, 4, and 5 are specific to the World Class Teaching Program's application.
Step 3. Agree that you will only participate in one World Class Teaching Program. This is mandated by MDE.  

Step 4. Complete the application below.
The WCTP will check the National Board database to confirm that the Participation Terms have been completed before providing candidate support. Please, do NOT submit your application until you have completed all the terms.  

Step 5. If applicable, pay the $50 Nonrefundable Annual Enrollment Fee. The link to pay will populate your screen after you submit your application.Our enrollment fee is inclusive and includes every resource we have and the service we offer. The fee is due at the time you complete your registration.

University of Mississippi candidate scholarships, which cover the enrollment fee, are provided to the following: 
Candidates from counties were identified by the MS Legislature in an effort to increase teacher retention and strengthen Mississippi schools: Adams, Amite, Bolivar, Claiborne, Coahoma, Holmes, Issaquena, Jefferson, Leflore, Quitman, Sharkey, Sunflower, Tallahatchie, Washington, Wilkinson, and Yazoo. These counties receive a $10,000 annual stipend once certification is achieved. 
Advanced candidates that did not certify 
TIME Cohort participates
Graduate students enrolled in the University of Mississippi's School of Education Specialist Program who are completing National Boards as their Independent Study. (Letter required from UM advisor).
Please, only complete our application ONE time. Completing multiple applications will delay processing. Thank you!
Register Now