Getting Started with National Board Certification
When is the best time to start your certification journey? Now!
Learn More
Watch our online Interest Video 
Face-to-Face Mentoring
Online Mentoring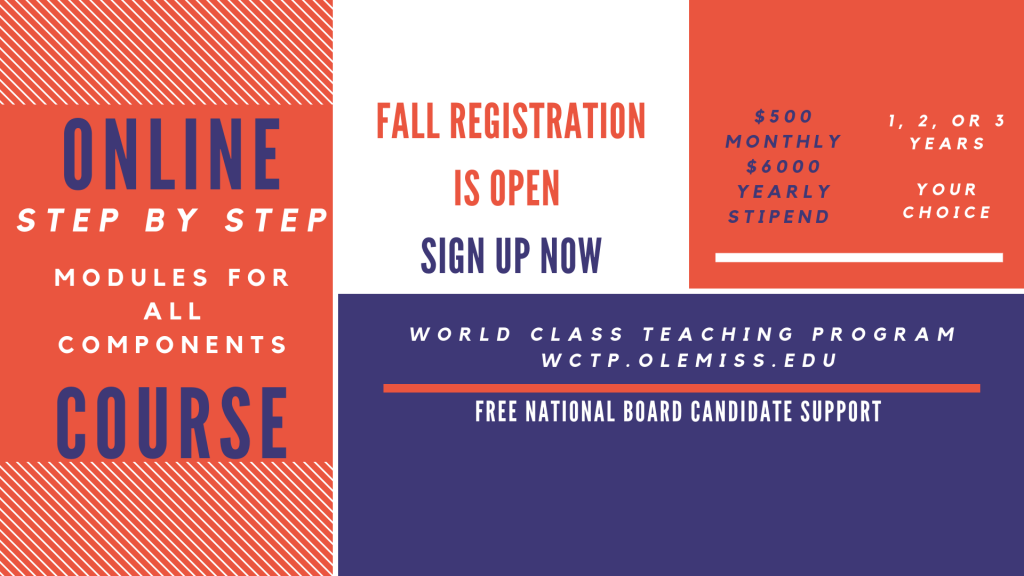 Mentoring starts each fall in September, but new candidates join us throughout the year until February! We provide a FREE National Board Certified Mentor. We have face-to-face mentoring sites in Tupelo, Oxford, Southaven, and Grenada and online mentoring. We place all our candidates in our step-by-step candidate support course, WCTP 601.
The state of Mississippi will reimburse all first time candidates. You set YOUR pace: 1, 2, or 3 years! We even have suggested timelines and assignments. What do you need to do to get started?
You can learn more about the certification process by visiting our homepage and clicking on the interactive graphic. Actually, this graphic will lead you through learning more about the process to registering!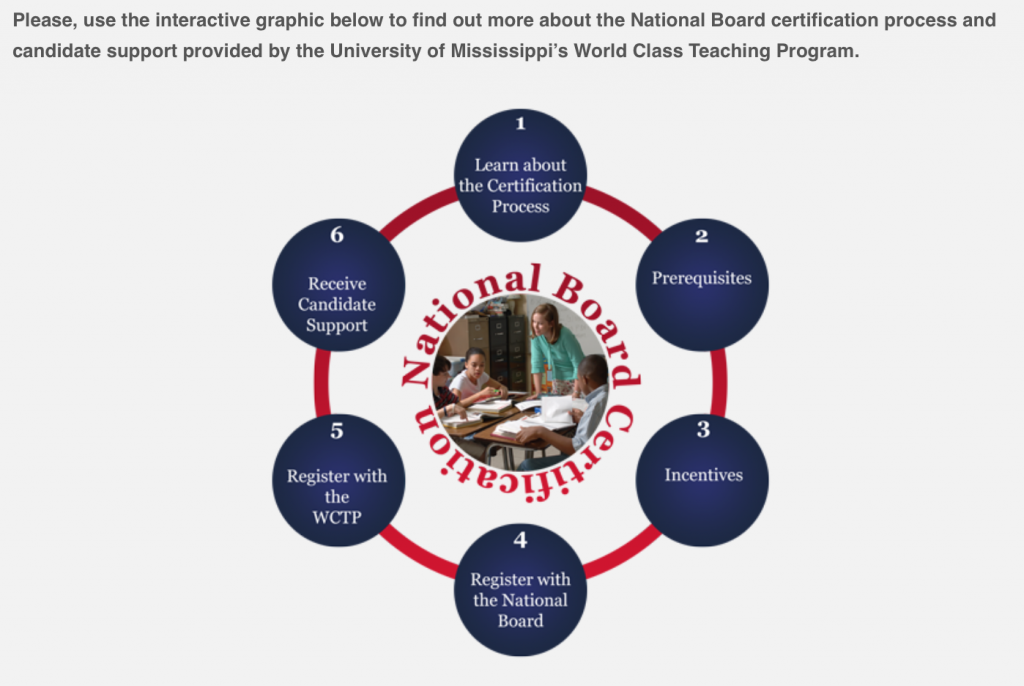 Next Steps:
Learn about the process and choose your certificate area. The interactive graphic shown above will help you with this step. Email us, kirkland@olemiss.edu, if you need help.
Register with the World Class Teaching Program for candidate support. Make sure you complete all

5 steps

(the WCTP Participation Terms) listed in red.
Once we receive your application, we will place you in a mentoring group!!
We are looking forward to working with you and helping you through this journey!