National Board Summer Workshop
This Workshop is highly recommended for all teachers considering or seeking certification. The workshop allows teachers to consider how their practice aligns with the National Board's standards and introduces the process, standards, and components. Come learn and join the certification journey!
This course is a precursor to the National Board Certification process. It provides information about the process that will help you decide when and how to register with the National Board and our candidate support program. You do NOT have to be registered with the National Board to take this class.
National Board Certification Google Classroom(s)
Our Google Classroom includes voice-over presentations and additional supporting materials about the National Board process and our available candidate support.
There are two identical courses available. One is for K-12 Mississippi teachers. The other is an overflow course for Mississippi teachers and is also available to any teacher across the US interested in pursuing National Board Certification.
This course is not for current MS candidates. Current candidates can access all the information in WCTP 601.
This course is FREE! These are hard times, and the WCTP wishes to do its part to help teachers.
Screenshots of our course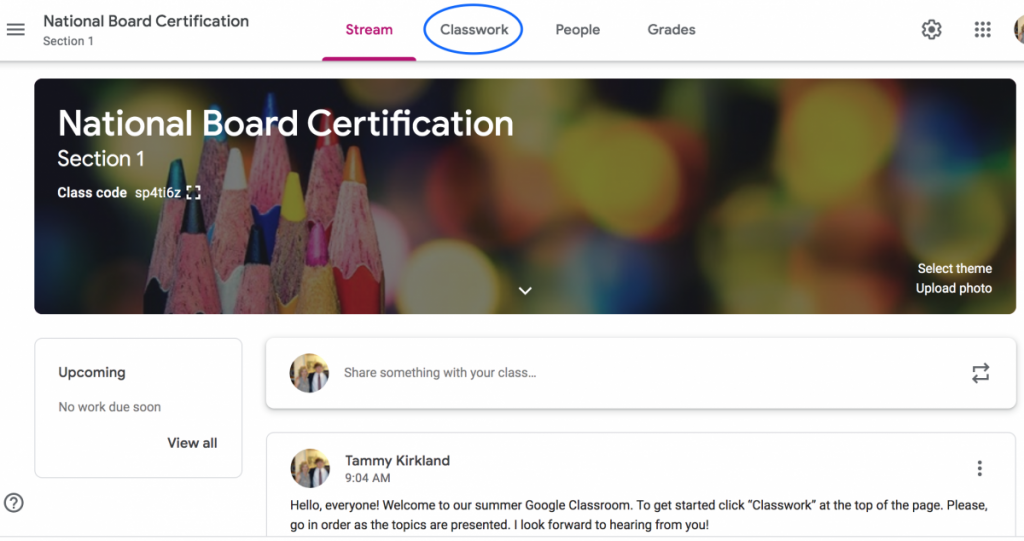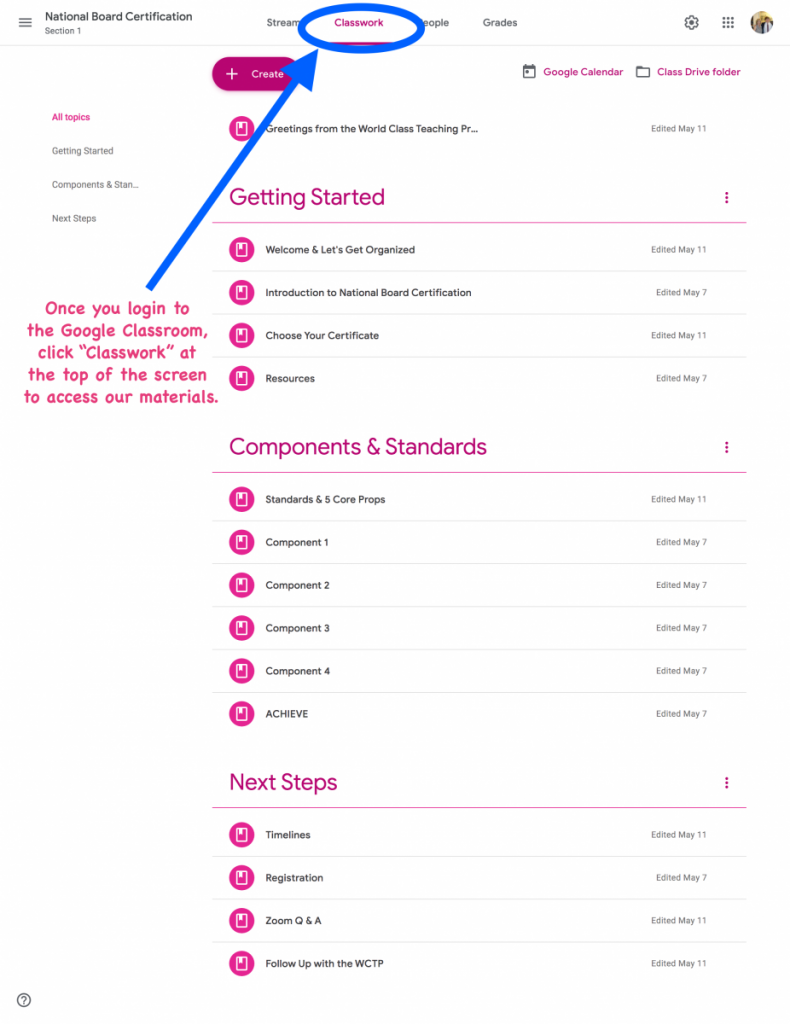 VERY IMPORTANT – Additional Google Classroom Information
All teachers must have a Gmail address to join Google Classroom.

A school email will not work

. If you do not have a free account, you can create it here: GET A GMAIL ACCOUNT.
There are no CEUs associated with this course.
Teachers will have a guaranteed month's access to the Google Classroom. This is due to the fact that Google Classroom has a limited number of participants.
How to enroll in a Google Classroom: Instructions (watch video 54 seconds)
Class Code: sp4ti6z  (MS Teachers)
Class Code: tzf3hgj (For ANY teacher in the US not from MS) 
. Candidate Resources
What kind of candidate support can the WCTP at the University of Mississippi provide?
A Certified NBCT mentor

Enrollment in WCTP 601, our

 self-paced, step by step, Blackboard course, which now includes a Zoom Library of instructional videos. The most thorough candidate support resource available.
Invitation to Super Saturday and Pinning Ceremony.
Face-2-Face or Online Mentoring: Location does not matter.
UPDATED Cost:

$50

annual enrollment fee. This fee covers ALL components and ALL resources. Scholarships are available to candidates in the identified 16 counties by the MS Legislature.
* WCTP 602, a National Candidate Support Program, is now available for teachers not from Mississippi. Please read about it here! WCTP 602
WCTP candidates will be enrolled in WCTP 601 as soon as they complete the WCTP registration.  Read about it here – WCTP 601.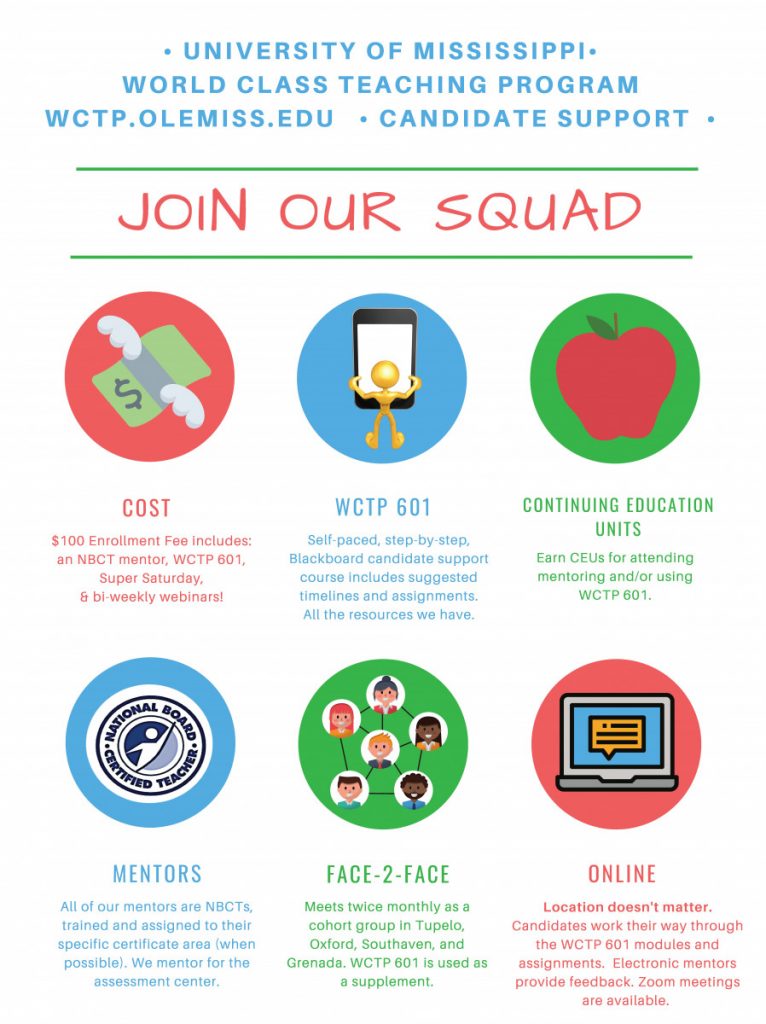 Financial Incentives
MS will reimburse all first-time candidates

$6000 ($500 a month) certification stipend

$10,000 (~$800 a month) certification stipend for 16 counties: Adams, Amite, Bolivar, Claiborne, Coahoma, Issaquena, Jefferson, Leflore, Quitman, Sharkey, Sunflower, Washington, and Wilkinson, Yazoo, Tallahatchie, and Holmes. (See House Bill 207)
Available Scholarships 
MPE
Diverse Practitioner