Online Candidates and WCTP 601
Online candidates are those who either cannot attend face-to-face mentoring due to distance or simply prefer the convenience of online.
WCTP 601 – Is the curriculum for online candidates.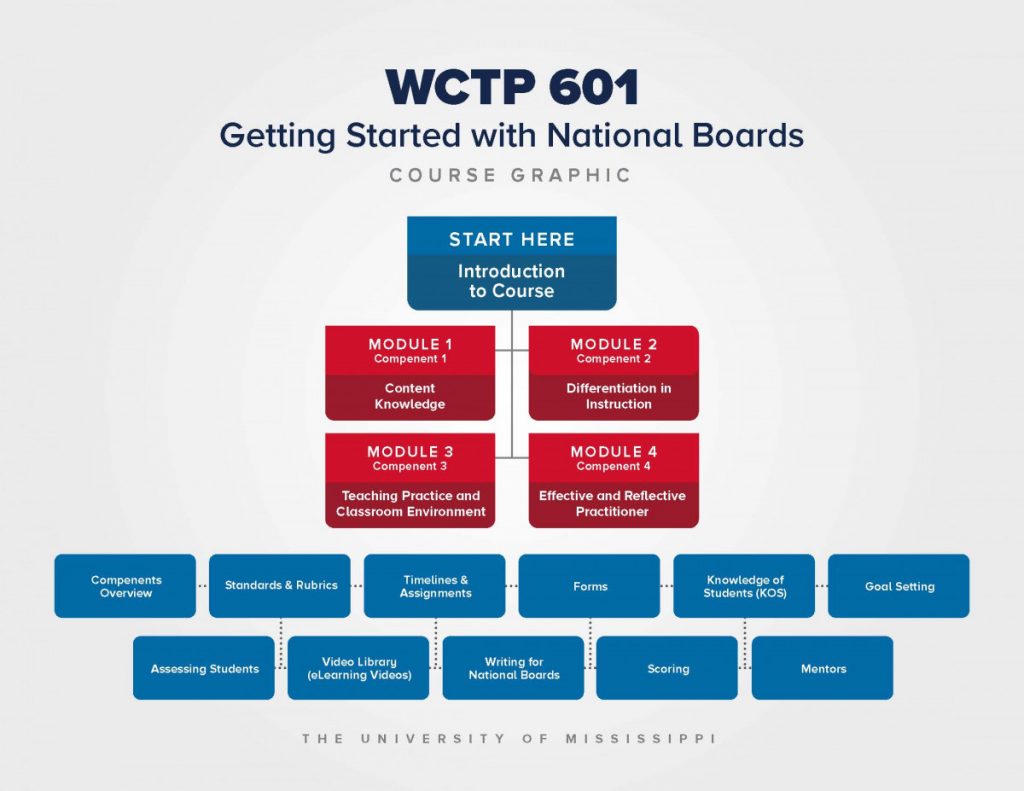 Online Candidate Protocol
WCTP 601 is used as the curriculum for online candidates. The course is setup to include identified assignments and to provide specific feedback from mentors. Changing the format of the course would result in a reduction in quality of the candidate support offered by the WCTP; for that reason. Participates will be expected to follow the format of the course.
Online mentoring now includes Face-to-Face monthly Zoom meetings!!! 
Candidates
Login to WCTP 601
Watch the Online Candidate Video
Follow the instructions of the Online Candidate Video: Print out the Survival Guide and the WCTP 601 At-a-Glance Document
Submit the process timeline to your mentor
Follow the suggested component timeline if you need to make modifications to dates (not assignments), let your mentor know.
Complete the Component 1 module. Email your mentor ANY questions.
Complete desired other Component modules
Email mentor at any time
Attend your monthly online Zoom meetings.
WCTP 601, the Course
The Blackboard course is self-paced, but candidates must follow the course structure in order for their experience to be meaningful and candidate support to be of high quality. Each module works the candidate through the specified component. The module includes examples of all forms, written commentary, explanations, and supplemental material to aid the candidate in making decisions, choices, and building their pedagogical background prior to completing the assignments.  Candidates will first be prompted to submit a timeline to their electronic mentor. Candidates and mentors will keep in close contact regularly through Zoom meetings and emails.