The ability to make a Good Faith downpayment is not currently available. MS applicants, just go ahead and complete our application. We'll notify you once the National Board has updated this feature for 2021-2022!
Due to funding changes at MDE, the World Class Teaching Program, WCTP, no longer receive funds to support candidates who start the process and then withdraw. In order for the WCTP to continue to offer FREE candidate support, we must know our candidates are committed to the process. For this reason, the WCTP is requiring that all candidates make a "Good Faith" down payment on a component before receiving candidate support. Candidates can use Pay As You Go.
Using 'Pay As You Go' is like paying on a credit card, only you decide the amount that you want to pay. To make a Good Faith down payment, follow the directions.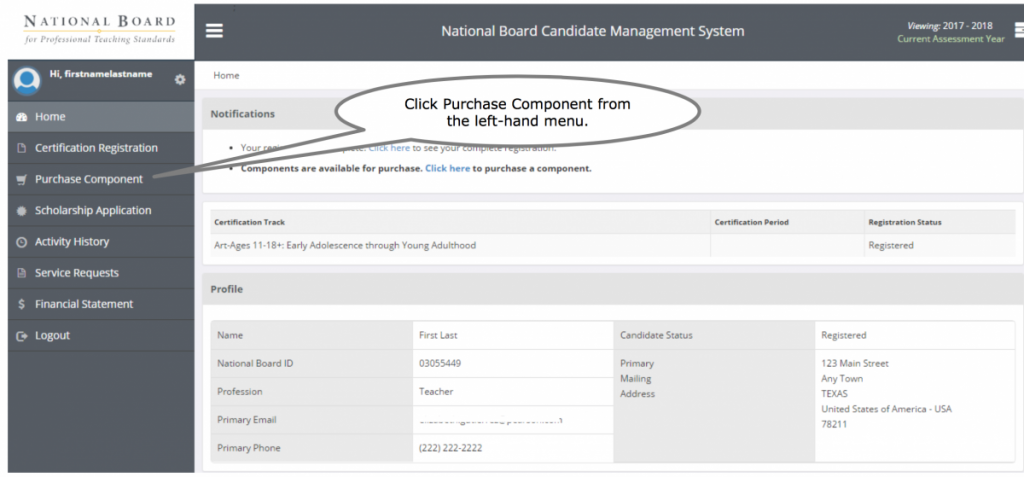 Step 1: Select Component (Login to your profile and click Purchase Component on the left side of the screen)
Step 2 – Step 6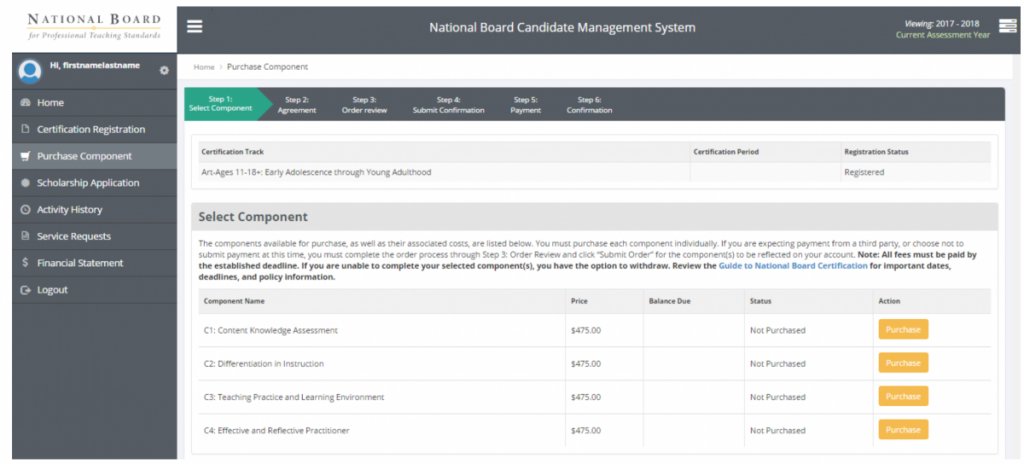 Step 5 – Payment
Once you proceed to Step 5, you will have the option to pay for your component. The full amount $475 is the default, BUT you can change that amount to any amount you choose. This process is called 'Pay As You Go'.