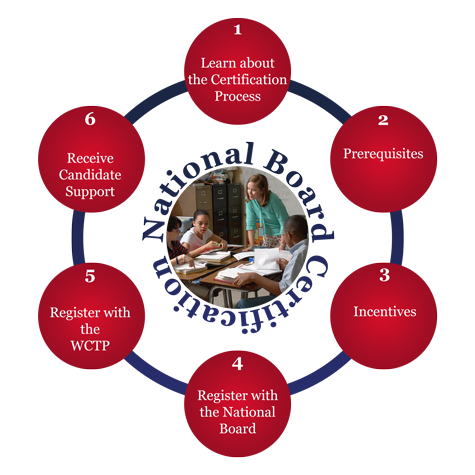 Get Certified: Step 6 – Receive Candidate Support
Congratulations!!!
Welcome to the University of Mississippi's World Class Teaching Program!
Candidate Support Resources Provided by the UM WCTP (FREE)
1. Access to WCTP 601
Modules exist for ALL four components, including the assessment center.
2. Your choice of a face-to-face mentor or an electronic mentor (all NBCTs)
* Face-to-Face mentors are only available in Grenada, Oxford, Southaven, and Tupelo.
*  A few specialized certificates are online only.
3. Free admission to the Super Saturday Mini-Conference held each spring
What Happens Next?
1. After you've submitted your application, you will receive electronic verification that it has successfully be submitted to us.
2. We will create a Blackboard account for you. In a few days, you'll receive an email
from us with your login information. Make sure you watch the video on the WCTP 601 homepage and follow the directions.
2. A mentor will contact you!
If at anytime, you need us, please, send us an email. We are here to help you with every step of your certification journey!