Mississippi World Class Teaching Program Application
Due to funding changes at the state level, the World Class Teaching Program has been prompted to add WCTP Participation Terms. Our candidate support is still FREE. Please, read through the following information that is provided to help you successfully navigate your registration.
Third Party Release
In Step 4 of the National Board registration process, you will see this screen. Notice Third Party is marked as the default.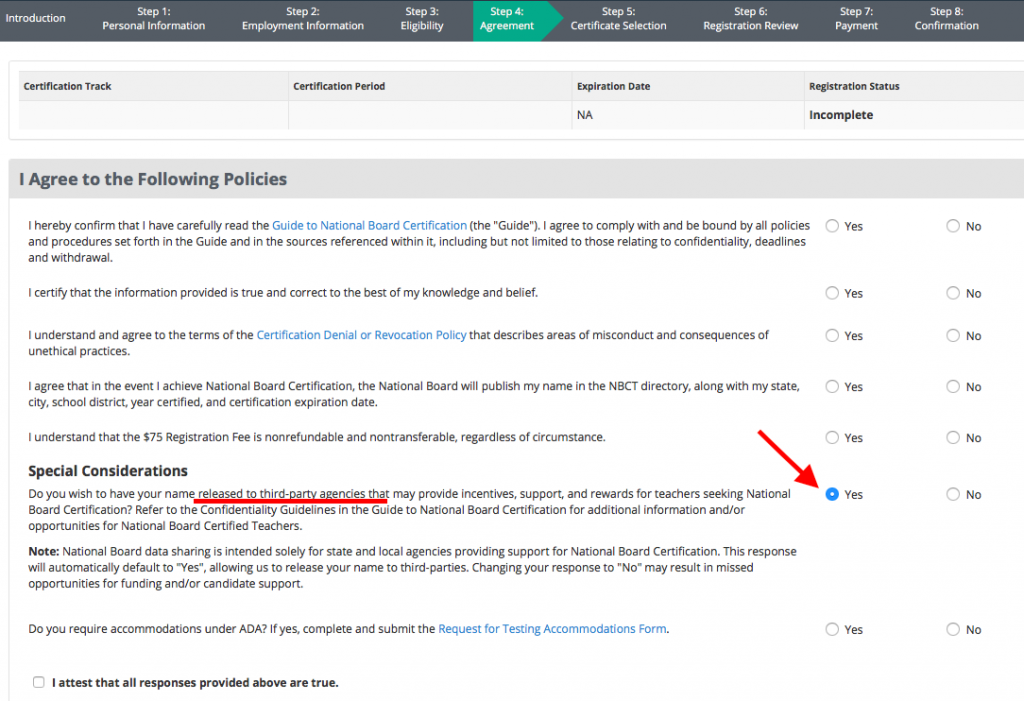 If you did not release to Third Party and need to update your account, you may find the instructions on how to do so here: Update Account to Release to Third Party
Next, make a 'Good Faith" Down Payment, any amount you choose! For additional information, please, visit this link:  Good Faith Down Payment 
The WCTP will check the National Board database to confirm the Participation Terms have been completed prior to providing candidate support.