Sometimes, 1 + 1 = 4
1 Year + 1 Year = 4 Components Completed! (Process Finished)
Financial Incentives
Mississippi teachers that certify will receive an additional $6000 stipend ($500 a month). Teachers in the following counties will receive $10,000 ($833 a month) upon certification: Adams, Amite, Bolivar, Claiborne, Coahoma, Holmes, Issaquena, Jefferson, Leflore, Quitman, Sharkey, Sunflower, Tallahatchie, Washington, Wilkinson, Yazoo
Mississippi will reimburse all first-time candidates.
Join us, this fall or this spring!!
Complete 1 component in the fall and/or
1 component in the Spring
With the two-year process,
you have an entire semester to complete just one component!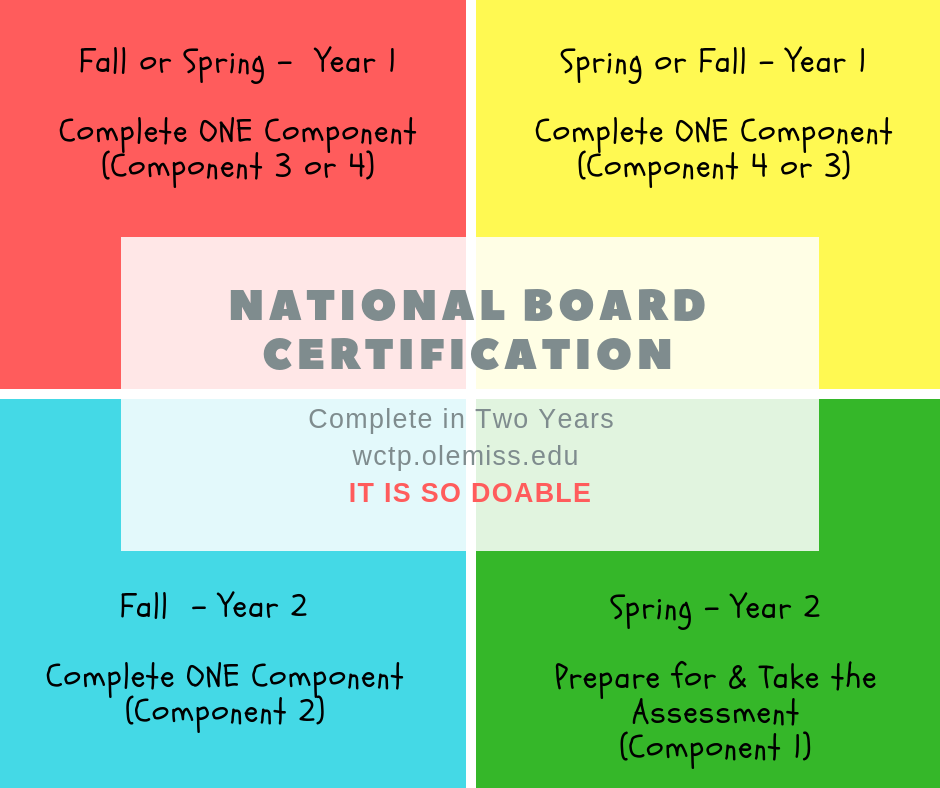 Learn More
Watch our Virtual Interest Meeting

It includes the Next Steps, which are…
1. Register with the National Board 
2. Register with the World Class Teaching Program
($100 enrollment fee. Scholarships are provided to the 13 counties and Advanced Candidates who did not certify)
Email Tammy Kirkland (kirkland@olemiss.edu)
if you have any questions
Available Candidate Support

Face-to-Face mentoring starts back in September at select locations (Oxford, Grenada, Southaven, and Tupelo) varies due to COVID.

Online mentoring is available regardless of where you live. Online mentoring INCLUDES Face-to-Face online monthly Zoom meetings!
The WCTP can only provide candidate support to Mississippi teachers.
Applications are now open and available
The deadline to join is February 28, the last day to register for National Boards.
Registration reopens each spring.
Components cost $475 each
The WCTP at Ole Miss places all our candidates in our WCTP 601, Blackboard candidate support course. This course is step-by-step and self-paced, an excellent resource, nothing like it anywhere!!! We also place you with a certified and trained NBCT mentor!!!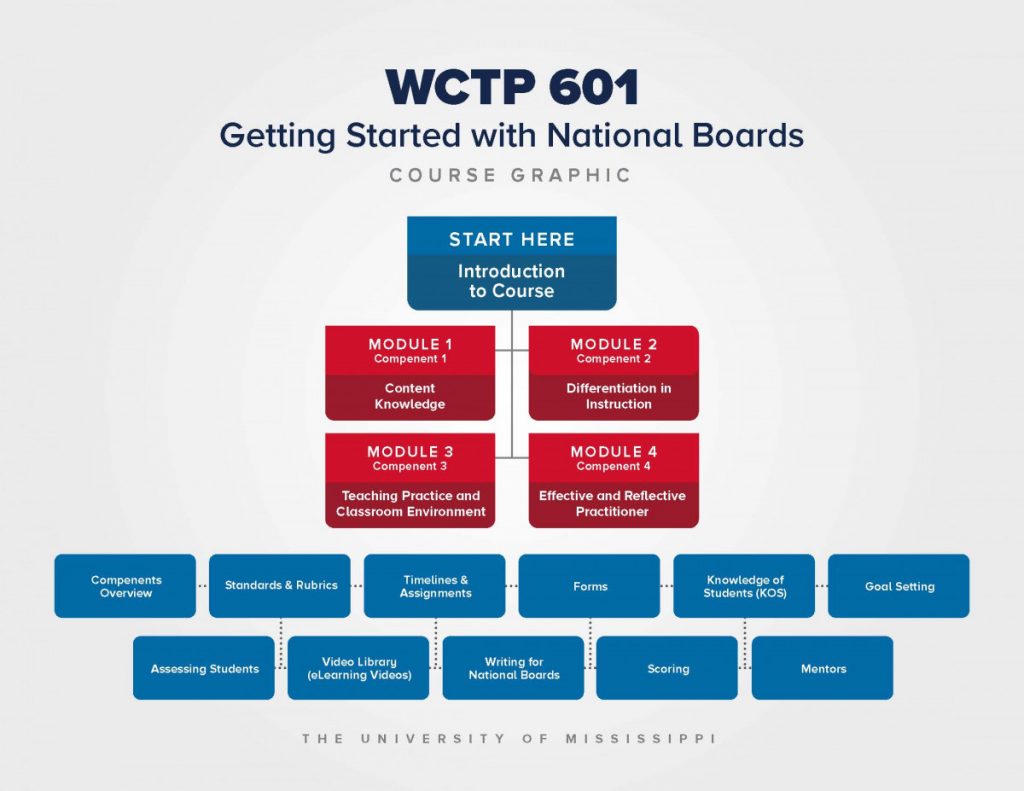 Join us now by completing our Mississippi Teachers' application.

WCTP 602 application is for teachers in other states).