WCTP 601/602 Resetting Your Password

Follow the steps below if your password has expired, and you know your previous password.
If you do NOT know your password, see the following link for instructions on how to get it reset:
Forgotten Blackboard Password
All WCTP 601/602 participates receive an initial email from the WCTP that includes your username (WebID) and password. Your username will NEVER change, but as indicated in the email, your password will expire and have to be reset every 90 days. The WCTP does not have the ability to reset your password. There are two things you can do to reset your password.
Your username is your WebID
Reset it yourself. This is the best way.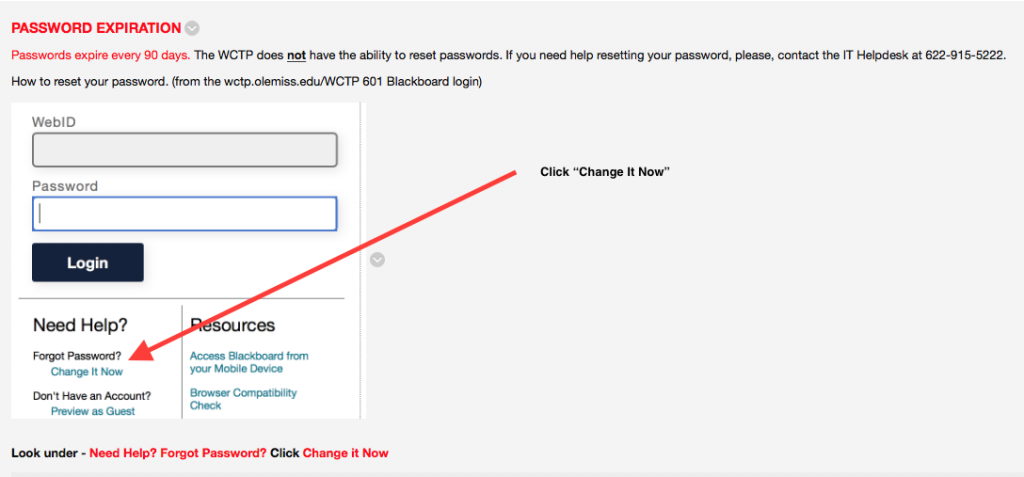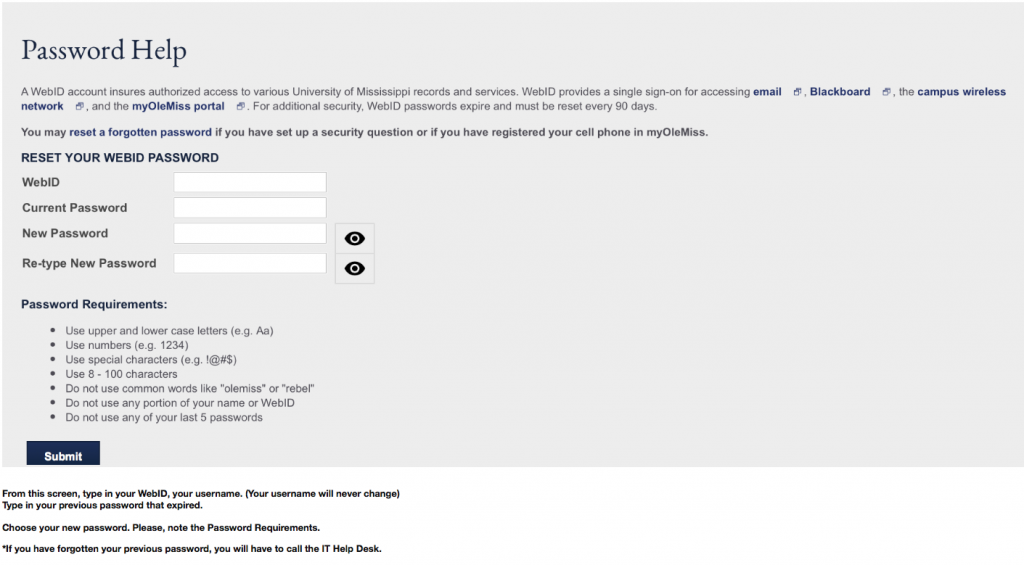 2. If you cannot successfully update your password by using the instructions above, call the IT Help Desk at Ole Miss, 662-915-5222
Please, note WCTP candidates are

not

UM Students but rather have "special accounts". WCTP 601/602 is not a credited course.